Current Fellows
Shih-Chuan (Andrew) Chou, MD, MPH (2017-2019) Follow @achou01
Attending Physician, Department of Emergency Medicine, Brigham & Women's Hospital
Clinical Fellow in Emergency Medicine, Harvard Medical School
Shih-Chuan (Andrew) Chou completed a combined MD/MPH degree program at Tufts University School of Medicine, followed by emergency medicine residency at Yale-New Haven Hospital. He is currently a SM candidate at the Harvard School of Public Health. During residency, he received a resident research grant from Emergency Medicine Foundation for a secret-shopper study examining insurance status and access to primary care follow-up after ED discharge. His current research interest include access to acute, unscheduled care, the effects of insurance policy on care utilization, and transitions of ED care after discharge.
Alumni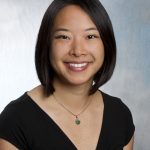 Sabrina Poon, MD (2016-2018) Follow @sjpoon
Attending Physician, Department of Emergency Medicine, Brigham & Women's Hospital
Clinical Fellow in Emergency Medicine, Harvard Medical School
Sabrina Poon, MD received her undergraduate degree from Yale University, her MD from Vanderbilt University, and completed her residency at the Brigham and Women's / Massachusetts General Hospital Harvard Affiliated Emergency Medicine Residency. During residency, she received a grant from the Emergency Medicine Foundation to improve care for patients with opioid use disorders in the emergency department, and has published in leading emergency medicine journals. Dr. Poon is passionate about improving acute care delivery through the study and development of innovative venues and models of care. She is currently an MPH degree candidate at the Harvard T.H. Chan School of Public Health. In addition to being one of the Division's Health Policy Research and Translation Fellows, she is also a Fellow in the Department of Health Care Policy at Harvard Medical School.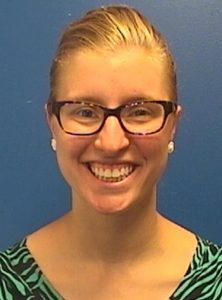 Rebekah Heckmann, MD, MPH, MPA (2015-2017)
Attending Physician, Department of Emergency Medicine, Yale School of Medicine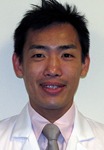 Kei Ouchi, MD (2014-2016) Follow @KeiO97
Attending Physician, Department of Emergency Medicine, Brigham & Women's Hospital, Instructor in Emergency Medicine, Harvard Medical School
Kei Ouchi obtained his MD degree from Georgetown University and subsequently completed a combined residency in emergency medicine and internal medicine at Long Island Jewish Medical Center / North Shore-LIJ Health System. He is passionate about improving the care delivered to older adults with serious, life-threatening illness in the emergency department (ED). He believes in the ED's potential role to serve as the screening point for such patients, and align their preferences to the care in which they receive towards the end of life. During the fellowship, his goals were to gain skills necessary to become an independent health service researcher and explore the ways to apply the research findings into daily practice of emergency medicine.
Michelle Lin, MD, MPH (2013-2015) Follow @DrMichelleLin
Michelle Lin's research aims to improve the value of emergency care by identifying and disseminating high value practices. During fellowship, Dr. Lin's projects investigated variation in ED admission rates and the effectiveness of a community health worker intervention to improve the cost and quality of care for patients who frequently visit the ED. She also completed a Masters in Clinical Epidemiology with an emphasis on quantitative methods at the Harvard School of Public Health. She was awarded the EMF/ EMAF Healthy Policy Scholar grant to conduct a cost-effectiveness analysis of ACEP's Choosing Wisely recommendations. Dr. Lin completed residency in emergency medicine at Bellevue Hospital and NYU Medical Center and concurrent MD/MPH degrees at Northwestern University. She is currently Assistant Professor of Emergency Medicine at the Icahn School of Medicine at Mount Sinai in New York City.
Olesya Baker, PhD (2013-2015)
Postdoctoral Research Fellow – Division of Health Policy Translation
Research Fellow – Harvard Medical School